Spring 2012 Fashion Trend #1 || Pastels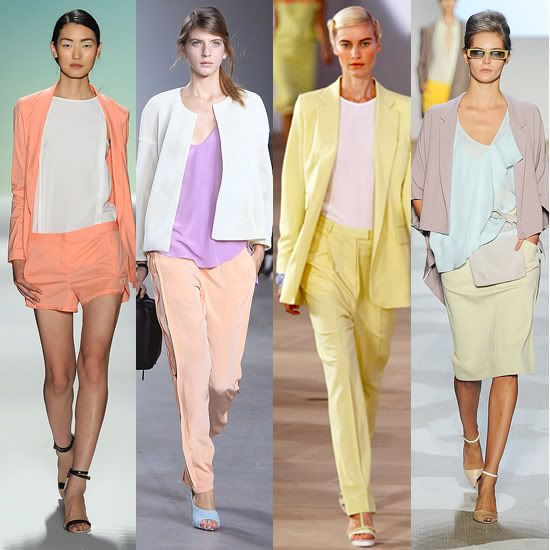 Pastels || My Look #1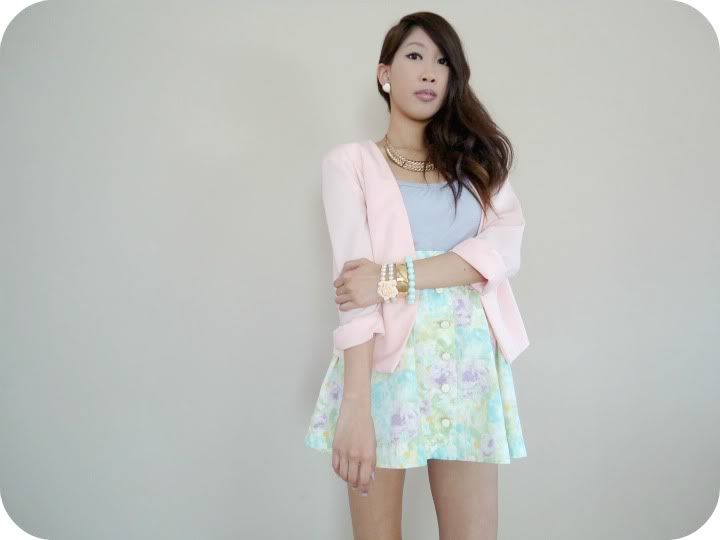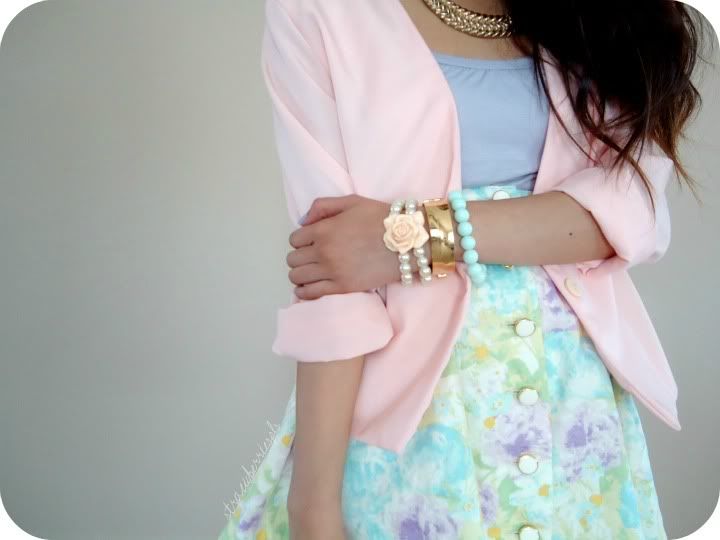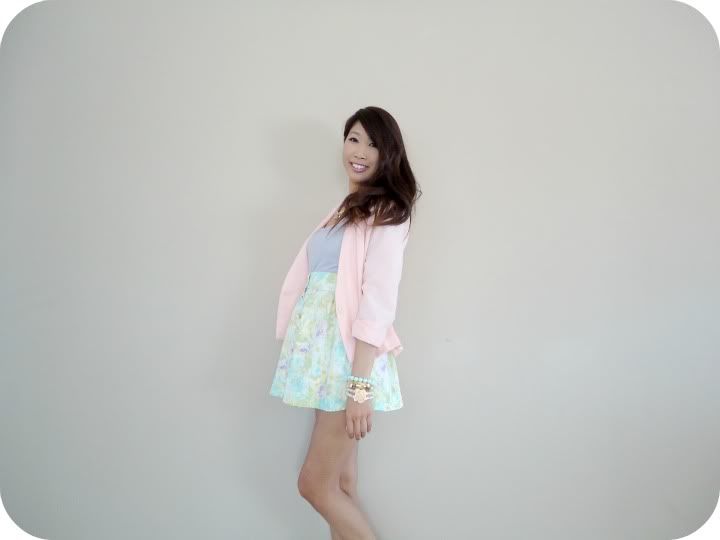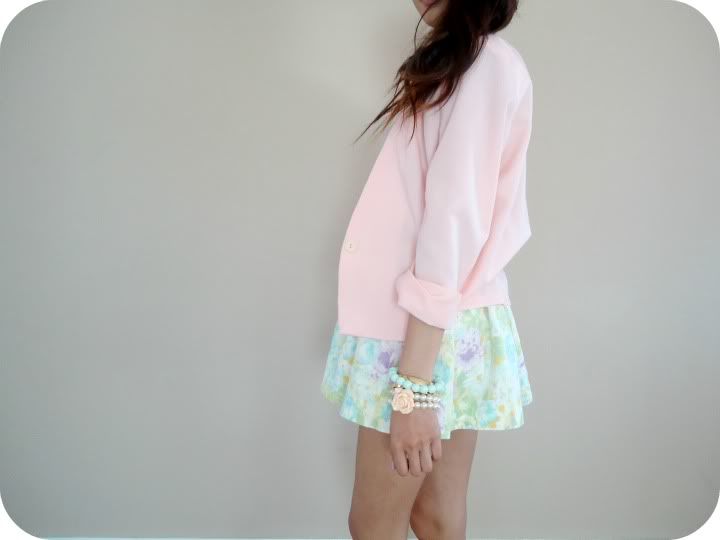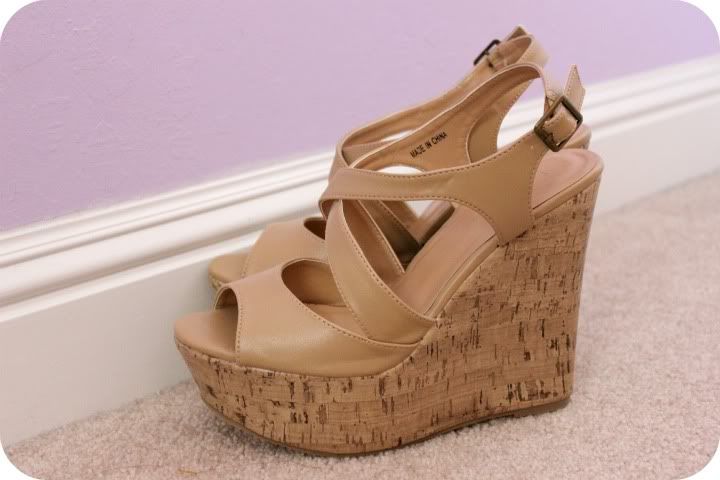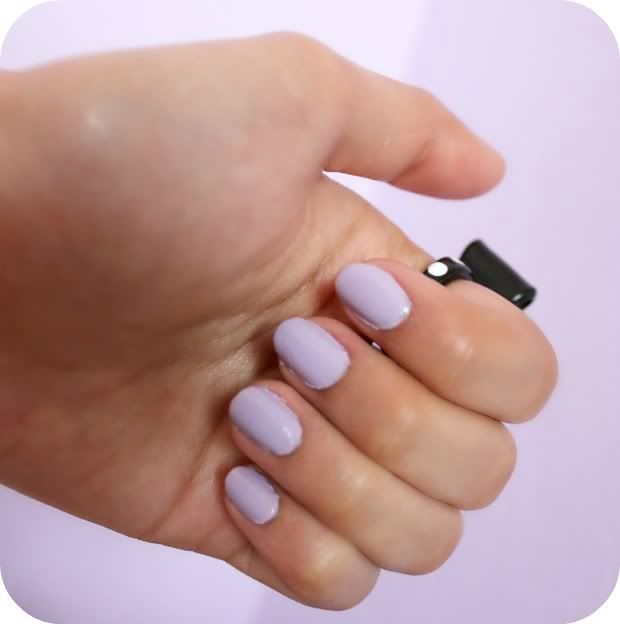 Pink Blazer used to be my moms back in the day. Purple top is from Target. Skirt is from H&M. Wedges, necklace, earrings and bracelet are from F21.

Spring 2012 Fashion Trend #2 || Color Blocking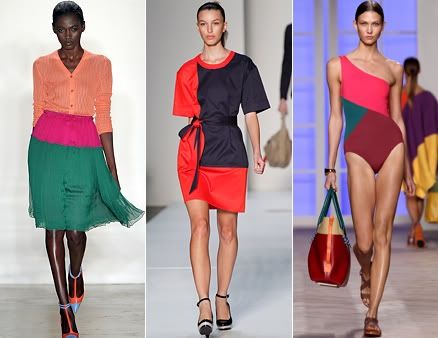 Color Blocking || My Look #2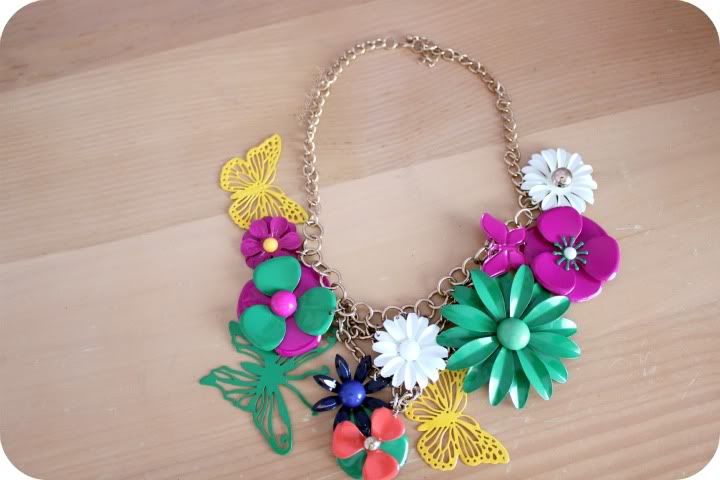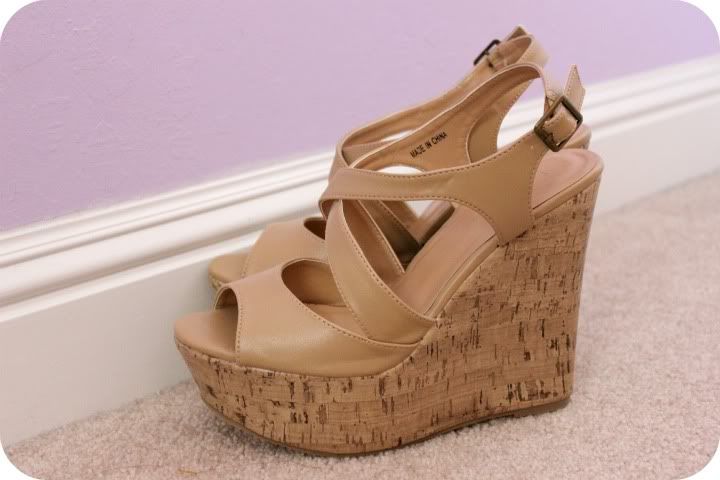 Blazer used to be my moms back in the day. Skirt and top are from Rave (I think).

Spring 2012 Fashion Trend #3 || White on White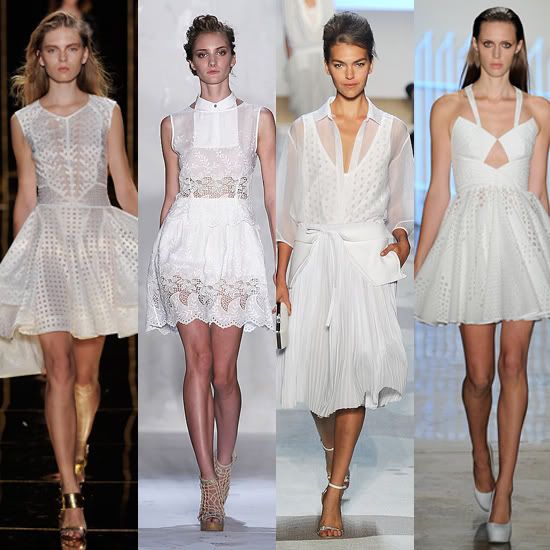 White on White || My Look #3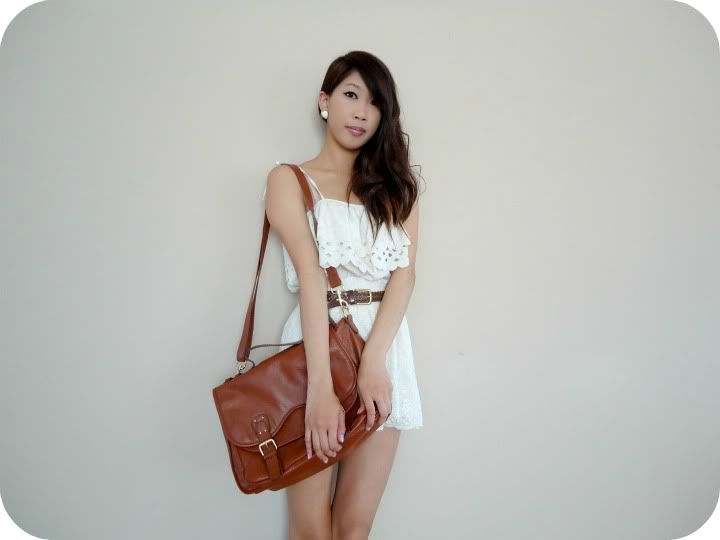 Top, earrings and skirt are from F21. Boots are from ASOS. Bag is from H&M.




Song is by Kyson - Limes

This video & blogpost features three of my favorite trends for spring. I love color but i rarely ever incorporate it into my outfits. I feel like I've been constantly wearing neutrals and warmer tones. Now that it's almost spring, it's the perfect time focus on the color in my wardrobe. Styling these outfits made me even more excited for spring! I hope enjoy the video! Please like if you like c:

The videos and pictures are always filmed/taken by me in one day. It's tough to take my own pictures and film my own videos every time; I really wish I had my own personal photographer so all I would have to do is edit the pictures and videos. However, despite the hard work I really enjoy filming and taking my own pictures, I feel like a photographer and model in one ! I edited the whole video today and I edited more of the pictures that needed to be edited.

Look #1 is possibly my favorite look out of the bunch. I absolutely adore pastel colors; I just rarely ever incorporate pastel colors into my outfits. I'm surprised at myself at how well I put together this outfit. I was originally planning to just feature one pastel color in the outfit but I ended up color blocking pastel colors. This is my first time color blocking and I'm glad my first experience were with pastel colors.

Look #2 Color blocking again, however this time is with brighter colors. This outfit didn't turn out as good as I hoped it would, but I only have a few pieces of bright, colorful clothing so I didn't have a lot to work with. I love the color coral and it would look with any color from the blue family. I think it would look absolutely perfect with a turquoise blazer but sadly I don't own one D: so I just paired it with my blue blazer and a colorful charm necklace.

Look #3 may be tied with Look #1 for favorite look, just because I love anything white. I love white colored home decor and I especially love white clothing pieces. White goes with everything and has a clean, and crisp feel to it. The color white is just really simple, yet classy. I got the ruffled top from F21 recently so they may still have it in stores. I love the little cut outs on the ruffles, and ruffles are perfect to wear if you want to give the appearance of a bigger chest. I absolutely adore anything lace. I feel like lace is trendy piece for all seasons, but I think the perfect time to wear them is during the spring and summer, so I paired the ruffled top with a lace skirt. This look actually has two trends incorporated into one outfit. Lace and White on white. White on white is when you pair a white top with a white bottom..basically the whole outfit would be white.


My BLOG | Shop My Closet | My Fashion Youtube Channel | Twitter

Runway Pictures are not mine.

The photos are modeled and taken by me. The videos are filmed and edited by me as well.I purchased all of the clothes and accessories and put together the outfits.