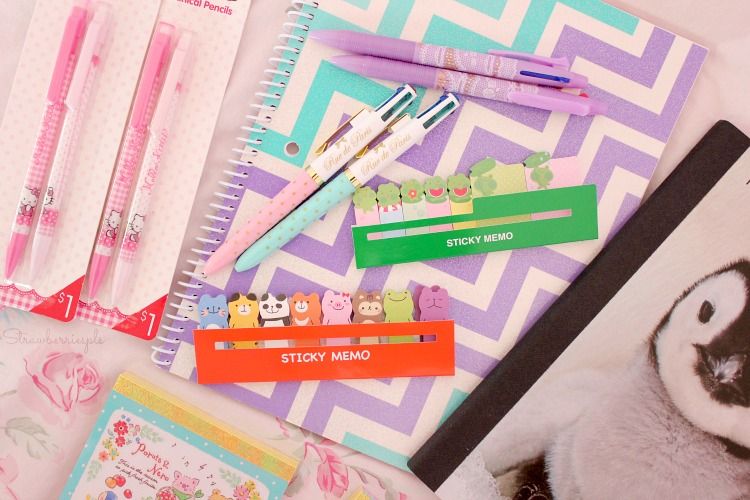 The pens I got from Daiso have four colors in one..so you got four colors in one pen. I recommend buying one pen that contains a bunch of colors, it's good for note taking and also good for those who like carrying a minimal amount in their backpack so it's easier to find. I also remember in middle school and high school, it's always required to have a red pen for correcting a partners paper. Also some teachers require you to write with blue ink instead of black. So these pens come in handy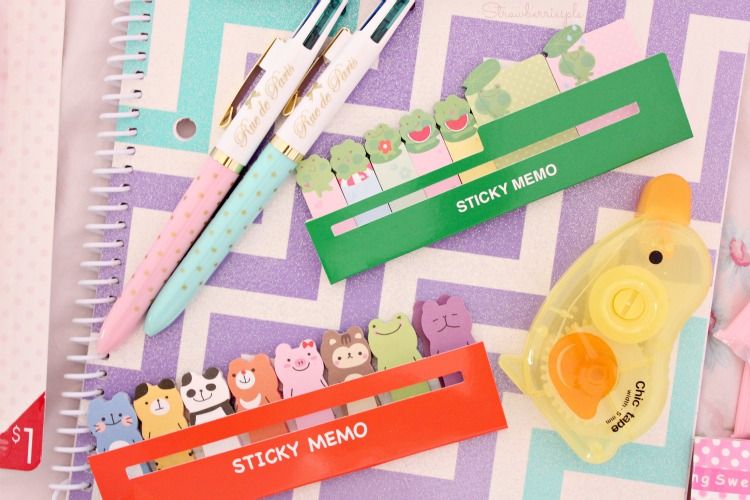 Get cute post it notes to keep track of important key points. If you rent or borrow a textbook from a friend, it's better to use post it notes to remind yourself of the key points when you have to look back and study. Also, I always love to bookmark my favorite quotes in books for english class so when I write an essay. I can easily have all my favorite quotes instead of flipping through the pages when the time comes to write a paper.
I love writing my notes in pen better rather than pencil. It's a lot neater and I find you write a lot smoothly. If you make a mistake, it's best to have white out, so I got this cute duck white out pen. They also have a cute bunny white out pen at Daiso.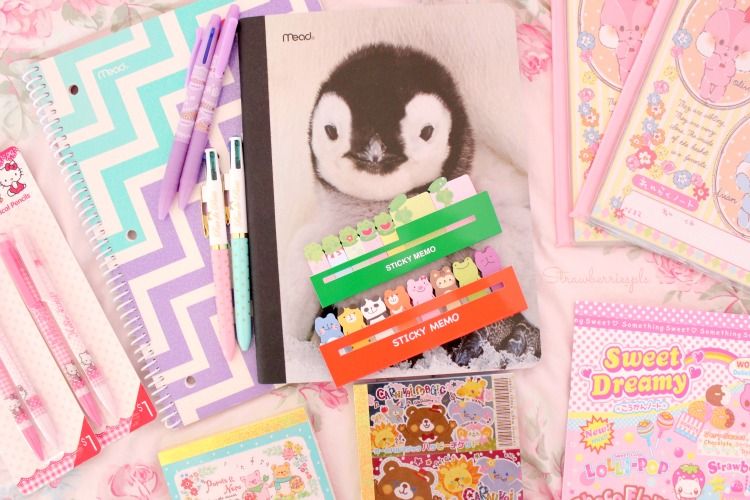 CLICK HERE to see more pictures

I highly recommend you buy your school supplies from Daiso and/or a dollar store first before going to Target, Office Max, etc. You will save a lot of money and anything you can't find at Daiso that is on your list of supplies, you can get at Target or elsewhere.



● ✽ ● ✽ ● ✽ ● ✽ ● ✽ ●
Watch my Back to School Supplies Haul to see more! :D


Please like if you like & subscribe for more fashion videos, hauls and vlogs!

● ✽ ● ✽ ● ✽ ● ✽ ● ✽ ●

WATCH MY LATEST FASHION VIDEOS! :D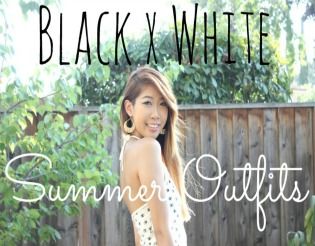 CLICK THE PICS TO WATCH !



My BLOG | My Fashion Youtube Channel | Instagram: Strawberriespls