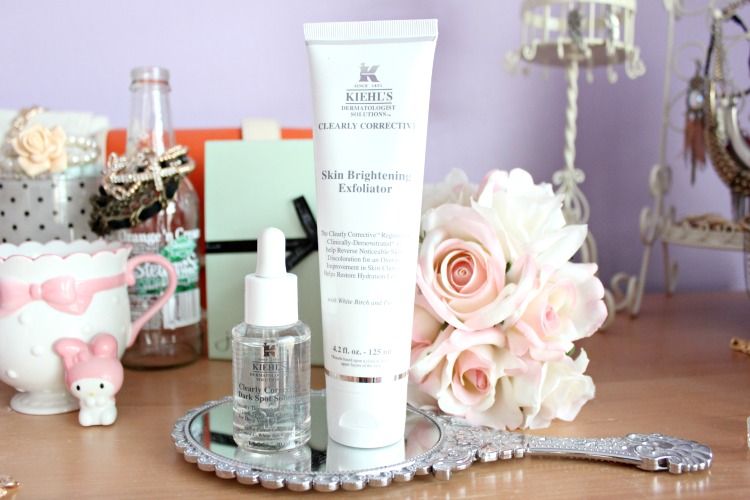 This exfoliator is one of my must haves in my skincare routine. I can never wash my face without it and I never want to wash my face without it. I love the way it feels on my skin. It's so gentle. I was so surprised because I was really scared to use this exfoliator, I thought it would be really rough on my sensitive skin because their clearly corrective moistruzier I tried was a bit too strong. So I really love how extremely gentle this exfoliator is. Whenever massage it on my skin, it feels so relaxing like I'm at the spa. It lathers up nicely too. This is either my third or fourth bottle of this product. I've lost count; I just repurchase this product right away whenever I run out.
I use this everyday after removing my make up and cleansing my skin. I really don't know if this product is for everyday use but it is extremely gentle that I would assume that you could use this for everyday. And I have extremely sensitive skin so it shows how gentle this exfoliator is! I'm in love with the little exfoliating balls. They are very grainy so they don't irritate your skin like most rough exfoliators do. I do have to say that the strong smell of it bothered me when I first started using it, but since I've been using this product for a long time I've gotten used to the smell that I no longer smell it.
It claims to effectively clean and exfoliate pores to minimize skin irregularities & dullness for a noticeably brighter complexion. I 100% agree! My skin always feels cleaner whenever I use this product. Whenever I don't use this product, it doesn't feel fresh and clean. It feels like I still have some leftover makeup sticking to my skin. And I have noticed that my pores look smaller and my complexion looks brighter, and with the help of my Dior 'Diorsnow D-NA Reverse' White Reveal Night Concentrate and this exfoliator, I've noticed my acne scars diminish.

High-performance exfoliating cleanser claims to:
Effectively cleans and exfoliates pores to minimize skin irregularities & dullness for a noticeably brighter complexion
Helps boost skin's moisture level and maintain moisture balance
Leaves the skin refreshed, soft, smooth and clean
Use daily at night, after Clearly Corrective™ Purifying Foaming Cleanser and before toning
Paraben-free, fragrance-free, colorant-free, dermatologist-tested
All claims are true

Pros
Extremely gentle - Perfect for sensitive skin
Helps to minimize pore
Helps to diminish acne scars
Brightens skin
Cleans off makeup and leaves skin feeling smooth

Cons
Some may consider this product pricey
The smell took some getting used to

Do I plan on repurchasing? Yes. It's a must in my everyday skincare rountine.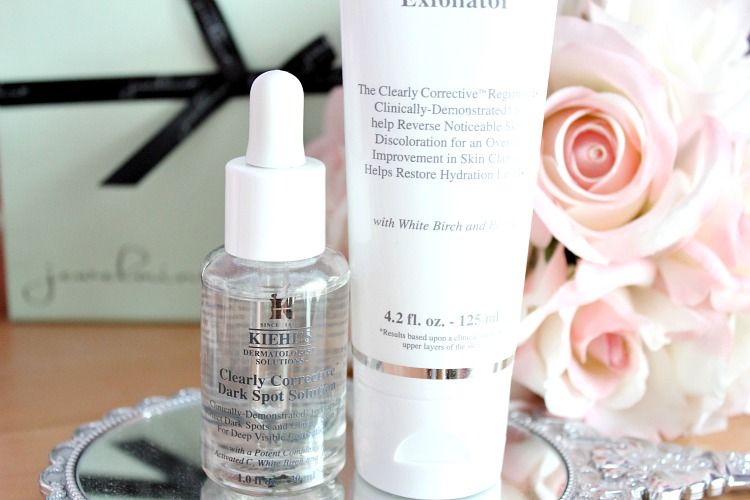 {Right bottle is the exfoliator. I will be doing a review on the Kiehl's Dark spot corrector soon.}
CLICK HERE to read more of my Makeup and Skincare Reviews
WATCH MY LATEST FASHION VIDEOS! :D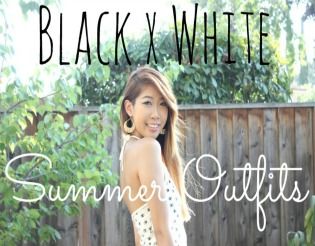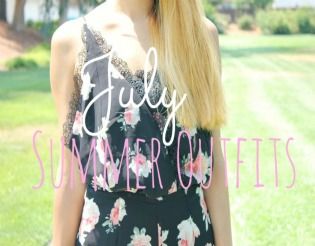 CLICK THE PICS TO WATCH !



My BLOG | Shop My Closet | My Fashion Youtube Channel | Strawberriespls Shop | Facebook Fan Page